The Local Chain, Which Originated In Pearland, Reveals Its Newest Location
Gringo's Mexican Kitchen is adding to its fleet of Houston outposts. The Tex-Mex favorite will open up in Katy next year, according to a Facebook post which reads: "Gringo's KATY is coming 2020!! Next to the Harris County BBQ in the Costco development."
The local chain, which originated in Pearland, is known for menu items like seafood enchiladas, fajita bowls, and many margarita options.
The company dropped another bit of news squelching another possible Texas location. Gringo's Mexican Kitchen wrote in the comments to its Facebook post: "For those asking about College Station… we appreciate your interest in our growth and love for Gringo's! 🙂 At this time, a College Station location is no longer in our immediate plans to open due to all sorts of factors. We love Aggieland and know when the timing is right, Gringo's will be there…we are letting the chips fall where they may!"
Check out the Facebook post below with images of the future Gringo's location in Katy: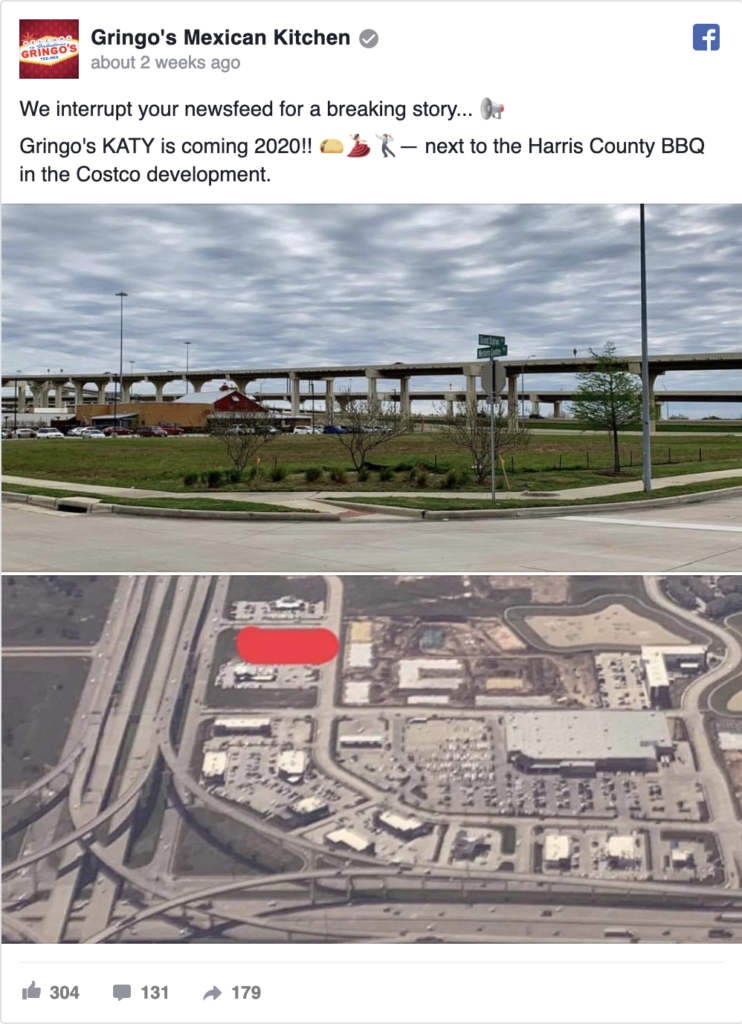 View the article here.