My Twelve Months of Gratitude 2019 continues this month with another very special person I would like to recognize for playing such an important part of where I am today, Mr. Ted Roggen. I can honestly say that Gringo's, Jimmy Changas, and my family's businesses', El Toro, Iguana Joe's, Johnny Tamales and El Matador Tortilla factory, might not be here today had it not been for Ted's encouragement and advice.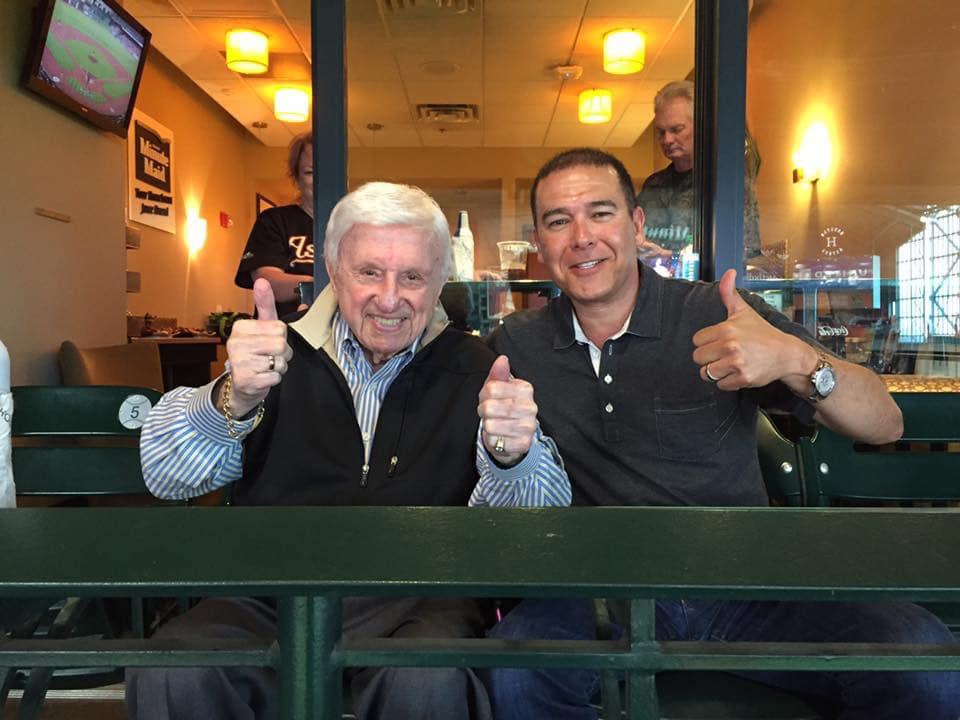 When I was new to the business world my primary focus wasn't on the important things that makes a business successful, its people, it was more about making money and trying to get rich quick. Thanks to several bumps along the way that mindset quickly changed – and I thank God for it. When I was in my mid-twenties working for my father, Eugene Ybarra, at El Toro's main office in Baytown, Texas, one of my duties included cutting checks to our vendors. One of the invoices that would show up to our office on a monthly basis was from "Ted Roggen – Public Relations & Advertising". The amount of the invoice was approximately $800 dollars and, since that was a lot of money for us back in the mid 80's, I simply could not see the value in it. So I would on occasion ask my dad if we could cancel Ted's services. He would always respond in one form or fashion and say, "Don't even think about it." It wasn't until years later that I truly understood the reason why Ted's services were so important to my father. It was more about what Ted did for my dad that created a bond far more valuable than money itself. When my dad was considering opening El Toro in 1960, having never opened a restaurant before much less worked in one, Ted was there to give him the courage and, most importantly, the confidence to go forward.
Ted Roggen was born in Houston over 100 years ago on February 22, 1918 and the world has been a much better place for it. Ted attended San Jacinto High School and loved sports, not as an athlete, but as the assistant sports editor for the school paper known as – The Campus Club. Ted enrolled at LSU in 1936 as a journalism major and the day before graduation was offered a position at a radio station in Port Arthur, Texas. However, he had to turn down the offer because he had already received orders to report to the 36th Infantry Division in Leesville, Louisiana. On April 2, 1943, his division set sail for North Africa and later that same year participated in the invasion of Salerno, Italy. Five days later, Ted was taken prisoner by the Germans along with 260 other Americans. After being transported to a small town outside Berlin, Ted spent nine consecutive days in solitary confinement. He was placed in a small, dark cell without heat and was given only a half loaf of hard rye bread and ersatz tea to eat and drink. He and his fellow POWs did attempt an escape by digging a trench 700 yards long only to find that they burrowed under the latrine and because the ground was so damp it caused their tunnel to collapse. Ted did end up being freed as a POW in January of 1945.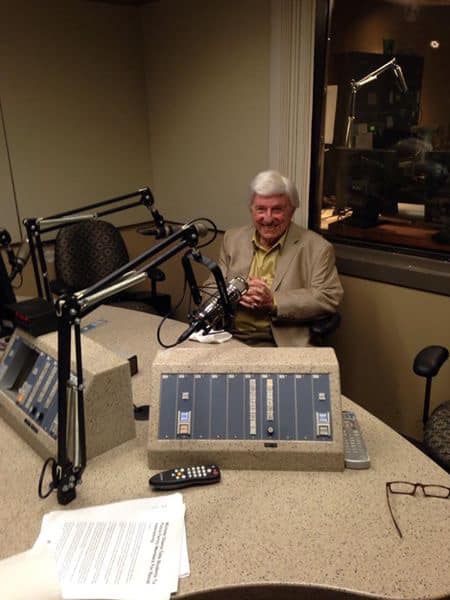 I find Ted's life story very fascinating. Following Ted's discharge from the army, he began the Ted Roggen Advertising and Public Relations business. Some of Ted's clients and acquaintances have included Ninfa Laurenzo, Tony Mandola, Fritz Gaido (Gaido's Restaurant), Sonny Look, attorney Franklin Navarro, Dr. Denton Cooley, Judy Garland, Louis Armstrong, Ella Fitzgerald, Liberace, Paul Berlin, and Carloyn Farb, just to name a few. I'm not sure if it was the war that caused Ted to be this way, but Ted is the epitome of the eternal optimist. He turns 101 years young this coming February 22nd and still works from his home office and exercises every day. His mind is still as sharp as someone half his age and he even still has a very active social life. As a matter of fact, just two weeks ago, as Monica and I were leaving La Griglia on West Gray one evening around 8PM, Ted and his lovely wife Sydney, were just arriving with another two couples for a late night dinner.
I want to sincerely thank you Ted, for giving my dad the confidence he needed to open El Toro Mexican Restaurant in the early sixties. Thereby allowing me an opportunity to open Gringo's many years later. You will never know the number of lives you've impacted simply because of what you did so many years ago and continue to do by inspiring me to change lives one taco at a time.