Twelve months of gratitude begins this month.  Throughout 2019 I will be profiling one individual who has made a positive impact on my life.  I want to express to this person my sincerest appreciation and gratitude for helping me become the person I am today.  The first person I would like to recognize is Davis Wilson.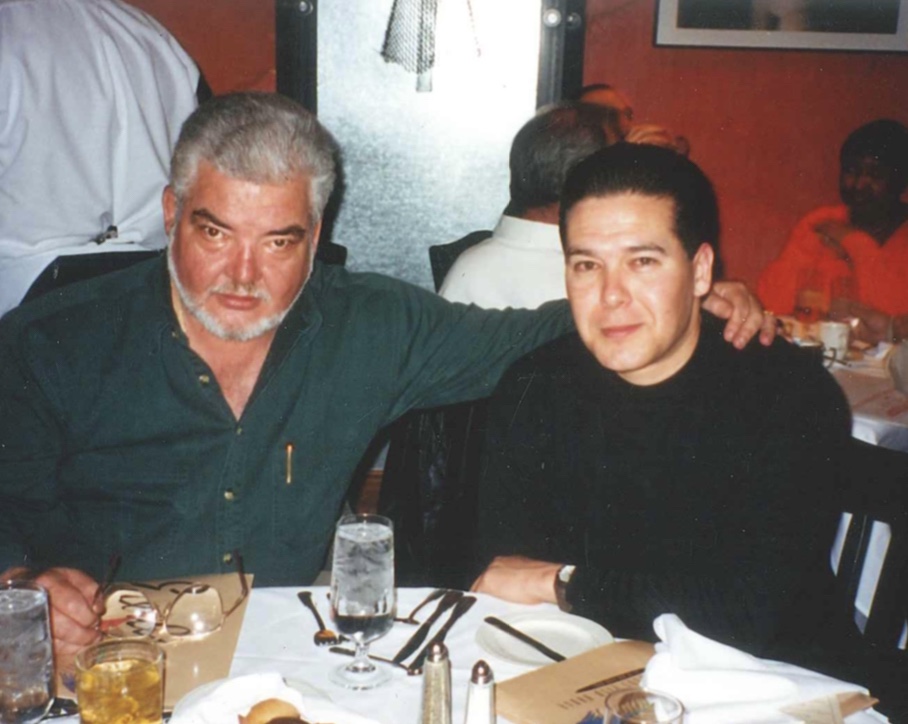 Me and Davis at Emeril's at the MGM in Las Vegas in 1998 during Super Bowl weekend. Davis is who I blame for getting me hooked, turning it into an annual tradition.
Shortly after opening Gringo's in January 1993, I realized that owning only one restaurant was not going to get me where I wanted to go in life. So almost immediately after opening the first Gringo's I began searching for my second location. When I decided La Porte was where I would build the next location, I knew exactly who I wanted to design the building, and that person was architect Davis Wilson.
Davis, a very proud Marine, is an old, scruffy-looking man who enjoys smoking a pipe when meeting with clients. Davis attended the University of Houston in the early 70's where he earned his degree in architecture. Davis is extremely talented and has the natural born ability to create some incredible concept sketches.  As a matter of fact, one of Davis's earliest jobs was at Astroworld as a caricature artist when it first opened in 1968. Some of Davis's earliest clients included Tilman Fertitta when he designed the Landry's Seafood Restaurant on Westheimer (no longer there), Atchafalaya, and he also designed restaurants for my siblings restaurants, Johnny Tamales in Pasadena and El Toro on Garth Rd. in Baytown.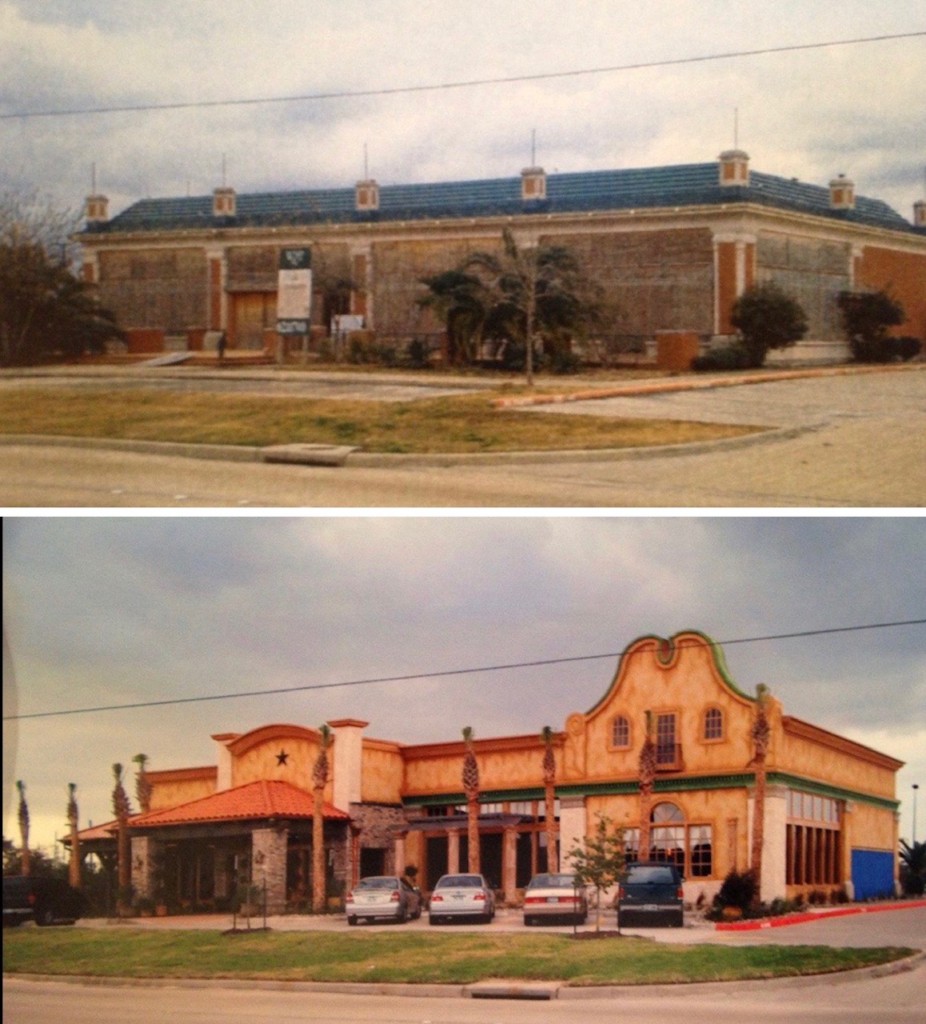 One of Davis's many designs, Gringo's Stafford 2002
I had never before built a restaurant from the ground up, so I was very dependent upon Davis's expertise when it came to the various facets of real estate development. From meeting with city planners, understanding what a G702 payment application form was for, to knowing how real estate covenants affect your overall development. Davis's mind is an encyclopedia of so much useful information when it comes to development that I wish there was a way I could transfer all of that information to my brain.
When I franchised the very first Gringo's to Joel Perkins in 2000, we ran into a small problem during the remodel.  Since the remodel included mostly painting and minor carpentry work, we did not pull a permit. One of the areas that we decided to improve on were the drains throughout the kitchen.  The kitchen had your standard four inch round drains, but we prefer the four foot trench drains in our kitchens simply because it makes it much easier for our staff to wash down the floors at closing time. While we were in the process of installing approximately 6 – 4' trench drains throughout the kitchen we were visited early one morning by a City of Houston building inspector. He saw that we did not have a permit to install the floor drains so he immediately issued us a "red tag", meaning we were to stop all work until we submitted a stamped set of drawings by a plumbing engineer in order to receive a permit.  
I only knew of one person that might be able to help us with our dire situation, Davis Wilson. Davis's wife, Diane Wilson, ran a permitting service inside Davis's office called All Texas Permits. I called Davis immediately to tell him about our situation. Just knowing how long the permitting process takes I was hopeful that Davis could at the very least help us receive a permit in about 2-3 weeks max. When I spoke to Davis he told me to sketch out the kitchen on a piece of paper and show where all of the drains will be installed and fax it to him. I did that immediately, this was around 10 AM the same