For September I want to profile two very special individuals who are responsible for giving me the most important gift of all — Life. And of course, I am speaking of my parents, Eugene and Alice Ybarra. Throughout my childhood, my parents provided me many things to be grateful for, but today I want to focus on two of them. The first  is, introducing me to the wonderful world of travel, and the second is their many examples of generosity towards others. By witnessing their many acts of generosity, it taught me how important giving is to help those in need.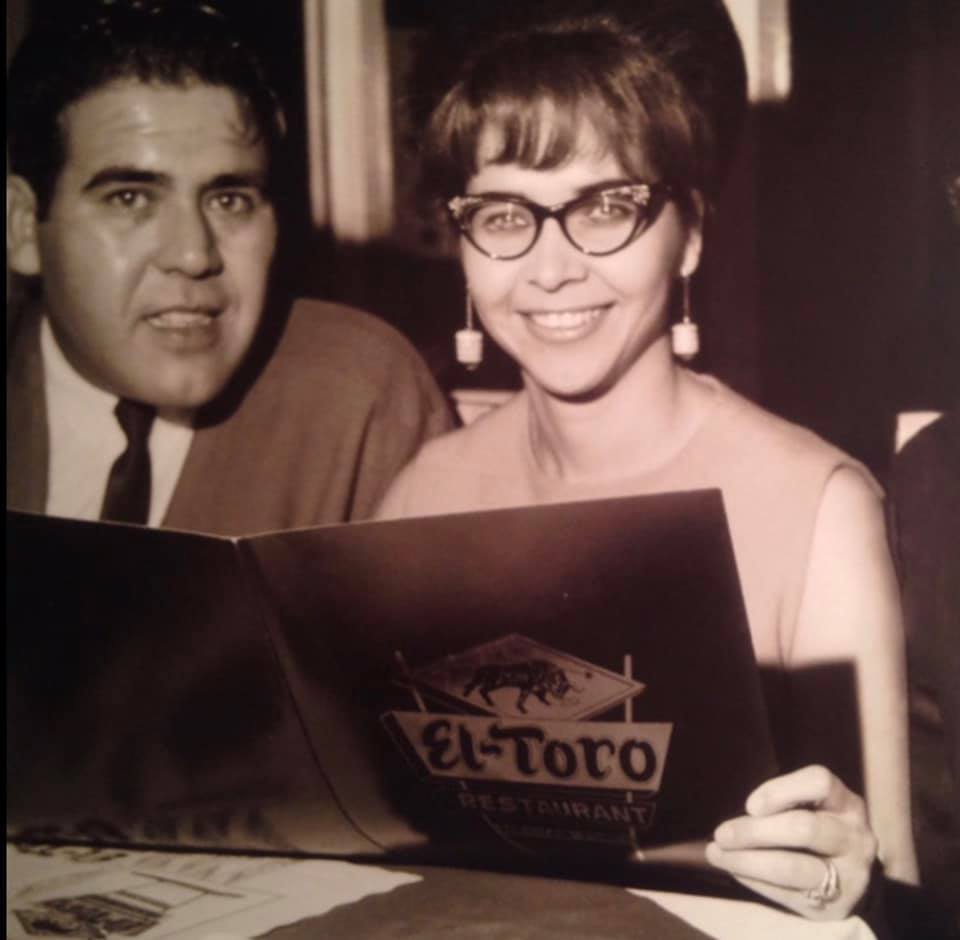 My parents in 1968 at the El Toro in Baytown. (Photo taken by Ted Roggen)
Anyone who knows me knows I love to travel. I first caught the bug when my parents took me and my older brother Victor to Europe when I was only nine years old. It is funny the things you remember as a young kid. For example, when we flew over the Atlantic ocean on a 747 on our way to London, we watched the movie Patton starring George C. Scott. We viewed it on a very small projector screen that was lowered down in coach so the entire section could watch it no matter where you were seated. When we finally arrived in London, our body clocks were so off that we ended up going to bed early. When my mother woke up, she panicked because it was 9:30 AM, and we were going to miss our tour. She rushed into our room to wake my brother and me up, which was extremely difficult…for a good reason! When we finally got dressed and took the elevator down to the hotel lobby to go join the tour group, my mother learned it was actually 10 PM in the evening! There was still so much sunlight it gave the appearance it was morning :).
The soles of my feet literally touched the soil of every European country we visited. For the trip, my mother purchased a brand new pair of shoes for me, which turned out to be a bad idea. After only a couple of days, I ended up getting such terrible blisters on each foot that I wasn't able to wear any shoes for the remainder of the trip. So I ended up walking most of Europe completely barefooted.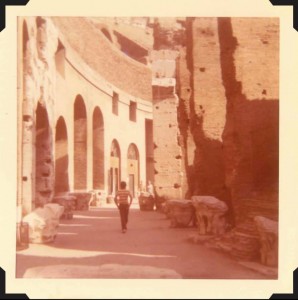 Roaming barefooted through the colosseum in Rome.
That two week period I spent in Europe changed me forever. From the adventures of on that trip and others my parents took me on, I have continued to make travel an im