As my 12 months of gratitude continues in March, I would like to dedicate this month to PFC Leroy Sandoval, Jr. and every veteran who has ever served in our armed forces.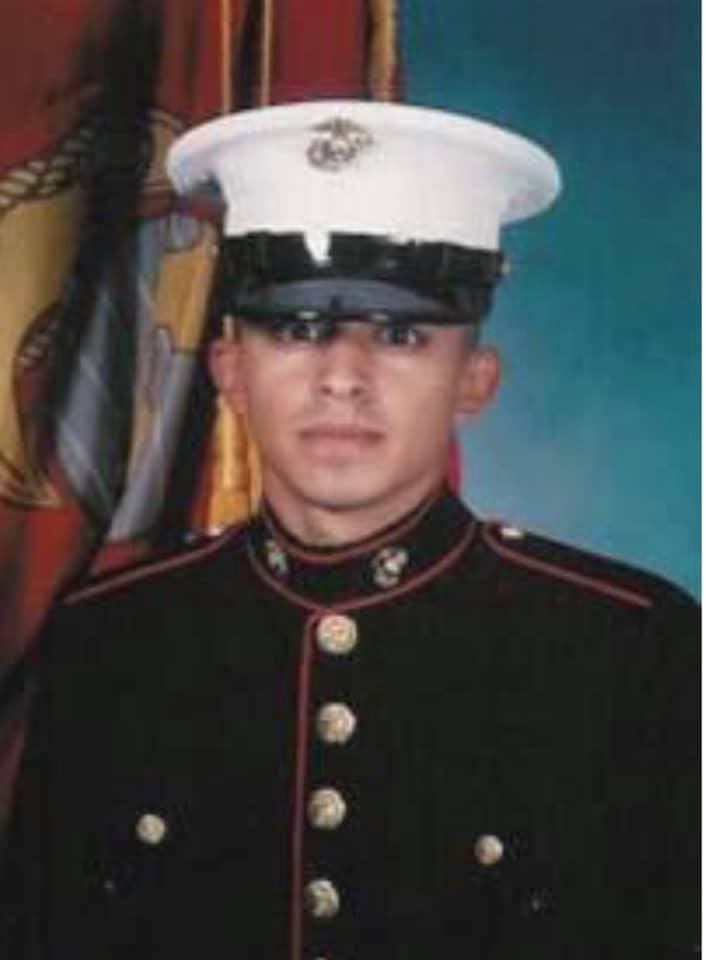 I first got to know Leroy Sandoval back in the early '90s when he was a 7th grader at a private Christian school in Pasadena, where my wife Monica, was a kindergarten teacher and Leroy's mother, Zaida, was her teacher's assistant. I had learned that Leroy's parents had recently divorced, leaving Zaida to raise Leroy and his younger sister, Amy, all on her own. When Leroy's parents divorced, he had a difficult time dealing with it. He just couldn't understand why his dad had left his mom. On occasion, Monica would come home from school and share with me their family's situation and the financial hardship caused by the divorce. So, I decided that I would help their family financially. From the time Leroy was in junior high, and until he graduated from high school, I would send Monica with an envelope containing $200 dollars each month to help out the Sandoval family. It wasn't a lot of money, but at the time, I started doing this when I was only operating a single restaurant. And even when money was tight, the one thing that I always made sure to do each and every month was to write Leroy's name on the envelope, and below it, I would include the words "Man of the House." I wanted Leroy to understand the significance that his role played as the only male in the house and in his family's future. Leroy couldn't realize why I was helping out his family, but my gesture must have had a positive impact on him because he promised his mom that when he grew up, he was going to take care of her.
After Leroy graduated from high school, he worked a number of different day jobs before he decided to join the Marines. Boot camp was especially difficult for Leroy because of his small stature, but in December of '03, after Leroy graduated from boot camp and shortly before his first deployment to Iraq, Leroy contacted me. He asked if he could take me out to lunch at the local Olive Garden near our house, along with his sister Amy. During our lunch, he thanked me for the many years of financial support. I remember thanking Leroy for his service, and I let him know that I was just as proud of him for serving our country as I was of my oldest son who was working towards his degree at an Ivy League school. I also told Leroy that once he returned from his first deployment, he and I will set a plan to go out and have a nice steak dinner to celebrate.
When we arrived back at my house after having lunch, I told Leroy and his sister to wait for me outside in his pickup truck while I ran inside the house to grab their Christmas gifts. So, I put together a couple of cards and included a nice check for Christmas in each card. As Leroy and his sister drove off, I remember watching them from my home office window; both of them were smiling from ear to ear as they drove away. Well, the steak dinner I had promised Leroy was never going to happen after all. And at that moment, although I didn't know it just yet, that would be the very last time that I saw Leroy alive. PFC Leroy Sandoval, Jr. was killed in action on March 30, 2004, while patrolling the streets of Fallujah. He was a gunner and took fire while protecting his comrades.
In June '04, our company completed construction of the new Gringo's The Original building in Pearland, and on the Fourth of July during that very same year, we held a ceremony to dedicate the building in Leroy's honor. One of the four dining rooms at the new Original Gringo's is called "The Toro Room" – because of the five bullheads that hang throughout the dining room. All of the bullheads include a small plaque stating the name and weight of the bull. Before we reopened the new building, we had to return one of the bullheads because it had a defect. The day we received the replacement bullhead was the same day that we dedicated the building in Leroy's honor. The name of the bull was Soldado – or Soldier, in English.